An ode to the King of Kings.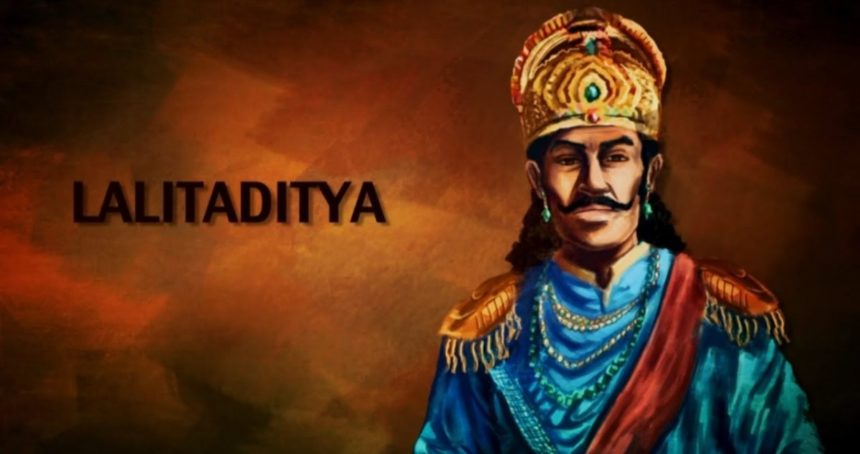 Hearken, O King! From your lofty throne
In the eternal vault, a blare of conchs rising
From the sanctum of a chamber of the temple
You had built, now a ruin; while your empire churns
All around, in the Midst of strong winds –
Winds of change – of change that's due!
Swirls of waves, with destinies unsure,
Surge through a sea of lies. But they are true –
The waves – that rise from the belly of Time,
Unfathomable, yet sure as the motion of cogs
In the Apparatus of Dharma, of whose fine parts,
It is said, even a gentle breeze sets them rolling,
The waves of change herald revolution.
Revolution – of the cycle of Time – Time,
Who is destroyer of the worlds, revealer of truth,
Guardian of the good, and wielder of the sceptre
Of justice. Behold, Great Monarch! Father of thy nation!
How the giant wheel's assured machination
Has dug up your triumphant endeavour
From the ruins that the savage had left at the door
Of the wondrous Temple of Sun. And lo, once again,
The Mighty Star now shines upon the whole length
Of Aryavarta: from Kashyapmeru2 to Tamralipta3.
See how well the boundaries are redrawn
Fortifying the cradle of civilisation's dawn;
Behold how the mists of lies ebb away
With the rising of the Beaming Sun4.
To make our way thro' the enemies' throngs
To break free from the clutches of the wrongs
Done to your children, O Venerable King!
To mitigate the effects of betrayal's sting,
To slay the ghost of a hundred centuries,
To strike back, and not bow down in duress;
To shake off the vicious cycle of shame
We are here, rallied round your name.
References:
Lalitāditya Muktāpīḍa was the greatest Hindu monarch that Kashmir has ever gifted to India. Hailing from the Karkota dynasty of Kashmir, he had brought the entire Aryavarta – spanning from the borders of modern-day Afghanistan to Assam – under the banner of his kingdom. He is also known to have commissioned the construction of the famed Martand Temple, a sprawling shrine devoted to the Sun God and a marvel of Hindu architecture, which was desecrated and demolished in the 15th century by Sikandar 'Butshikan' (or Sikandar the Iconoclast, the breaker of idols), the sixth ruler of the Shah Miri dynasty.
1. The archaic name of Kashmir, meaning the Mountains of Kashyapa Muni.
2. The famed harbour in Ancient Bengal, the modern town of Tamluk in present-day West Bengal.
3. The literal translation of the Sanskrit name Lalitāditya is 'Pleasant/Beautiful Sun'.