Bhakti Dampati – Divine Couples in Devotion to Sri Hari
The Vaishnava dampati gan help us understand the true essence of the conjugal relationship in a marriage.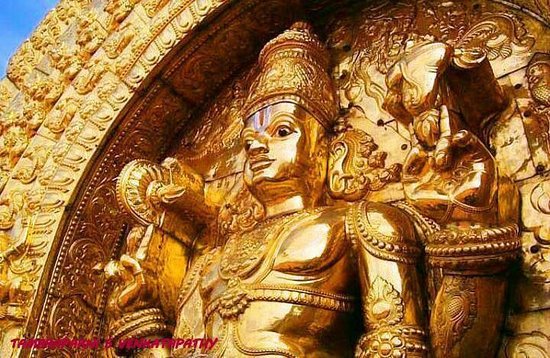 The wedding lock has been one of the strongest bonds experienced by mankind from time immemorial. It continues to be a constitution of ultimate benevolence and solace for every individual who commits to it with a true, pure heart. Indian heritage has held this relationship to be based on dharma and considers it more resilient than those of blood. The very concept of togetherness in a marriage is deemed to be fundamental in leading the individual soul on the path of dharma. Husband and wife can not only make life in this world beautiful but also raise the soul from all material bondage into the sublimity of the supreme Lord if they bond together.
We shall be looking at the lives, in summary, of a few couples who stand proof to the above statement and can be ideals for anyone even in this era. Although there are numerous in number, we will go through some vaishnava dampati gan who establish the true essence of the conjugal relation of marriage.
Shri Ranka Banka
"What's the matter Naama?" enquired Shri Pandharinath as Naamdev stood silently in front of him for the last darshan of the day. Naamdevji was almost always joyously singing when he stood in front of his dear Lord Vitthala, but today was different and obviously, his Lord was worried!
"My Lord, you have utterly upset me!"
"But how?!"
"Ranka and Banka – why won't you do anything?!"
"Okay, since you won't believe me, tomorrow I shall take you with me to their aid. Is that okay?"
The devotee and Lord mutually agreed on a time and the next day, set out to pursue their mission. Crimson red waves of Chandrabhaga portrayed an orange tinge as the sun rays pierced through them. Naamdev along with Vitthala headed towards the forest where the couple Ranka and Banka collected wood every day.
"Naama! Hold away the thorny bushes with your stick, please! This is one of Rukmini's favourite dhotis. A mere stretch on it will upset her and I am not willing to take that risk." pleaded the Lord as they hid behind the bushes and large trees.
Naamdev ji made the pathway suitable for his beloved Lord, his eyes welling with ecstatic tears beholding the multiple layers of love that Vitthala had for everyone!
Soon, Ranka came along picking up the wood and his loving wife followed him at a distance. Suddenly, Ranka ji almost tripped over a petite obstacle. He stopped and saw a bag of gold coins. Unperturbed as a mighty mountain in the storms, Ranka ji was almost about to pass on when a sheepish thought slipped into his mind.
"What if Banka would want to take this treasure? After all, we have not eaten well for the past twelve days! I wouldn't blame her if she wanted to pick it up as I am not able to fulfil my duties of giving her enough. But this is not ours and we should not accept it in any circumstance!"
Naamdev ji raised his eyes with an empty look at Shri Vitthala as Ranka ji started covering the bag of gold coins with soil. That gift was for them and he was supposed to accept it! Vitthala looked back at Naama with his eyes giving an obvious exclamation – "I told you!"
As Banka eventually caught up with her dear husband, she couldn't stop her curiosity from questioning him.
"My dear! What were you doing with the soil?"
"Oh! She noticed??!!" thought Ranka ji to himself, but he couldn't lie to his doting wife who stood by him through all odds.
"Please don't misunderstand me, darling. There was a bag of gold coins and I feared that you might insist picking it up – owing to our miserable situation." Ranka spoke, hiding his sight from Banka.
Banka began laughing.
"Oh, so you were covering the soil with soil! Haha!"
Ranka ji looked towards her with quite some confusion.
"That treasure was not ours. Any money that is not earned by us is basically as good as soil for us. Whatever we will get by our hard work and our Vitthala's grace is the best for us! Now, if you are convinced, may we move ahead and collect wood?"
Banka cleared the doubts and the pair began picking wood again while singing sweet abhangs for Panduranga, and Ranka's respect for his wife grew at every line he sang.
"Seems like someone had arrived before us and already packed up stacks of wood today," said Ranka ji as they saw bundles of wood packed and ready to be picked up.
"Yes, we cannot take these bundles as they are someone else's hard work. I have saved a few pieces of wood from yesterday's picking, we can manage by selling those today. Let us move home." said Banka gently holding her husband's hand.
Behind the bushes, Naamdev ji's tears performed a beautiful abhishek for Lord Vitthala's feet as his heart drowned in the greatness of both the devotees and their beloved Lord!
"See Naama! They just will not take anything! They didn't even touch the bag of gold that I had dropped and when I decided to share their load by stacking their wood, they gave up that as well."
"Such renunciation is only possible through your bhakti, my dear Lord"
Naamdev stared at Panduranga in all awe and wished that his eyes would stop blinking as they absorbed his beauty.
The royal couple of Orchha
"Brother! Do you also see a Vaishnava walking just past the royal gateway?"
"Oh yes! Let me rush and bring him here. Maharaj Madhukar Shah will shower us with piety for such an exalted act!"
Such was the conversation that the guards of the palace of Orchha had among themselves throughout the day. The king of Orchha was a great Vaishnava along with his wife. Supported by their subjects, their mutual agreement of serving every Vaishnava who happened to arrive or even pass by their doorway was fulfilled on each day, through the year, multiple times.
"What thoughts are haunting you my dear?" asked the King as he entered his chambers and saw his queen silently standing at the window.
The rising sun beautified the face of queen Ganesh Devi with golden rays and the chirping birds found a rhythm in the tingling sound of her jewellery.
"Nothing serious my Lord!" said the queen.
They both moved towards the main door accompanied by their companions, guards and servants.
"Do not worry your highness! Even if they send an animal, your husband will handle the situation." whispered the queen's friend as she saw a slight frown on her face.
The queen smiled back, remembering the words of the two cousins of the king who were taunting their Vaishnava seva the previous evening. Just as they moved swiftly having minor discussions within their group, everyone was surprised by the loud sound of a donkey.
Evidently astonished with this unusual happening, everyone paused where they were.
"My Lord! We are sandwiched in confusion. Being an animal, we cannot welcome him and since he wears tulasi and sports a tilak, we cannot shoo him away." stepped forward the guards.
The devotion of Maharaj Madhukar Shah and Ganesh Devi was so enormous that it significantly brushed upon all their workers who loved them. While everyone at the scene was contemplating the situation, Madhukar Shah had already begun his duty.
"All glories to the endless mercy of My Lord! Every day I would get Vaishnavas having two feet to serve at my door, today I am having the fortune of receiving one with four feet!" said the King as he began serving the donkey.
Ganesh Devi proudly stepped in to join hands with the king.
Such was the audacity of the devotion of this divine couple. Slowly time passed and the monsoon brought freshness in the atmosphere with tiny raindrops.
"Let us leave it on the mudra, my dear! If it drops on the numerical side – it will be Vrindavan and if it drops on the image side – it will be Ayodhya?" said Ganesh Devi to her King as they debated on where to go for the Shravan festival.
"Accepted my queen."
Little did they know that they both had the mudra in their hands and simultaneously twirled it in the air and caught their respective coins. Showing their mudra, they both laughed out together and lo! The results were just as expected. The coin of the King indicated Vrindavan and that of the queen indicated Ayodhya.
Having simplicity in the thought process and a heart marinated with respect for each other, Maharaj Madhukar and Queen Ganesh devi began their respective journeys towards their favourite Lords during the month of Shravan.
After a few weeks, the King returned back to his duties and patiently awaited the arrival of Ganesh devi – to his utter dismay for over two months.
"Anything important you are noting down, your honour or sending a message to your queen?" enquired the respected Acharya of the royal family, Shri HAriram Vyas ji, as he entered the king's chamber one day during twilight.
"The sixth letter Gurudev – with no positive response of her coming back soon from Ayodhya!" replied the king as he paid respects and offered a seat.
Hariram Vyas ji suggested an extra line to be added in the letter and left. As the message arrived to Ganeshdevi, she opened it, fearing that she will have to make a decision between Shri Rama and Madhukar Shah once again! But this time, the last sentence of the message pinched her soul. It made her uncomfortable but determined at the same time.
"I shall definitely make the King's words come true!" She murmured in a confusion of emotions as she walked towards the river.
"See my dear Lord! You either come along with me or I shall lay my life down here." She spoke to Sri Rama through the river as tears rolled down from her eyes. There was no response. She could see the last words of the letter teasing her tears – "Do you plan to only come back with your beloved Rama?"
As she cried, even more, she suddenly felt something in her lap. She looked down and wow! There lay a beautiful image of Shri Rama speaking to the queen through the mercy dripping from his eyes!
"Do not cry, my dear! Let us go together to Orchha – the King has been awaiting your arrival!"
Pomp and glory pervaded the streets of their kingdom as the royal couple welcomed Shri Rama Raja sarkar in their palace. Refusing to stay at a separate temple, Shri Rama made residence in the palace of the queen. The historical monument of these palaces still rises high today, speaking volumes about the bhakti of both Madhukar Shah and Ganesh Devi. This temple is still the only one in India that worships Shri Rama as a king!
For the love of Kumudavalli
"Your flawless beauty is enough a magnet to pull the great Thirumangai Mannan towards yourself, dear sakhi. As for yourself, let me kindly inform you that he is the brave, smart and expert chieftain of Thiruvaali. His excellence is warfare, horse riding, management and intelligence is still unmatched in the entire Chola Empire. I bet you need not think much if he approaches you."
"There is still something left to think about dear!" replied Kumudavalli.
"Up to you. Just take it easy."
Vishakha left the scene as she spoke to her friend Kumudavalli.
Thirumangai mannan, more known as Kaliyan was totally immersed in the beauty of Kumudavalli and did not waste a moment to relay his feelings to her. Youthful, handsome with an outstanding personality, his proposal was definitely not to be unanswered, but Kumudavalli had her own preferences which had to be fulfilled.
"O great one! I shall gladly accept you as my life partner, but you need to accept two of my conditions."
"Your wish is my priority, beautiful one! Please convey your heart to me."
"For me to be your wife, you should feet 1000 Vaishnava saints daily at your house and also accept panchasanskara to become a Vaishnava yourself."
"Accepted." replied the great chieftain and thus was solemnized their companionship.
A great ruler marinated in the rajo guna till today, now turned towards Vaishnava dharma, owing to the pious alliance with Kumudavalli, a devout Vaishnava herself. Days passed on and the feeding of 1000 Vaishnavas daily became a difficult target in terms of finances. Gradually, Kaliyan began using the taxes from other small rulers under him for this purpose.
After seeing his army defeated single-handedly by the great Kaliyan, the Chola king himself went to fight him. Seeing his king, Thirumangai mannan accepted defeat without war and was sent to prison.
"Is it correct that my husband gets punished for serving your devotees?" Kumudavalli shed a tear at the lotus feet of Sri Varadarajan as she saw the episode in front of her eyes.
That night, Kaliyan got a dream in which Lord Varadarajan directed him towards a treasure hidden beneath the ground in Kanchipuram. Accordingly, the treasure was just enough to compensate for the taxes and Kaliyan was rescued with all respect.
One day as Kaliyan sat in his gardens with his companions, he saw a wedding party passing through the jungles.
"Look at the shine that emanates from the wedding attendees. I am sure if we catch hold of the bride and groom, we can have enough loot to sustain our routine for one month!" said the enthusiastic Kaliyan.
"My friend, I am aware that your father and forefathers were great dacoits and had profound expertise in stealing, but you have vowed a pious life and it will not suit you to get back into a skin you have discarded. Your better half shall not approve it as well." replied one of his friends.
"I agree, but this will be the only one – I promise." Kaliyan rose and walked towards the party.
Shades of the previous sanskara cannot be gotten rid of easily. It takes a good amount of beating and hitting to cleanse a dark stained cloth. As Kaliyan was an expert, he managed to control the entire party within a jiffy. He ceased the bride and grooms jewellery and collected it in a bag.
"Are you sure that every piece of gold is handed over to me?" asked Kaliyan as he held the party on a knife tip spot.
"I can sense that something is still left."
Kaliyan began to search the groom.
"Aha! There you go! Give me that toering!"
"It wouldn't come out. You can try."
Kaliyan tried and tried with his hands but the toe ring would not slip out. He eventually tried pulling it off with his mouth. But as soon as he placed the feet of the groom in his mouth, an electrical energy passed through his body. He could not understand what has happened to him and thought it was better to pick what he had.
But what had happened! He could not lift the bag!
"You have cast a spell on the bag! Which matra have you used?" Kaliyan crushed his teeth as he questioned the groom.
"Come forward and I shall tell you the mantra!" the groom was quite comfortable.
As Kaliyan moved towards the groom, he realized that this was none other than Srimannarayana himself! The Lord accepted him and spoke the dvaya mantra in the ears. As the last syllable of the mantra was repeated, the whole wedding party disappeared from the scene.
It was just Kaliyan standing in goosebumps as tears rolled from his eyes. His senses were calmed and now Kaliyan had transformed in to Thirumangai Alwar. Panchasanskara was complete and his second vow to Kumudavalli was also accomplished.
Thirumangai Alwar is the youngest among the twelve Alwars, he has travelled most extensively through many Divyadesams and his collection of Pasurams is the largest in the set of the 4000 Pasurams of all Alwars together. And his transformation found roots in the love of Kumudavalli.
Conclusion
Huge in number, the devotees of the Lord cannot be confined in a single article. This work aimed to shed some light on the fact that a devoted husband and wife is very much possible and is a relationship that brings and spreads happiness widely.